Level A Improv Class Oct-Nov deposit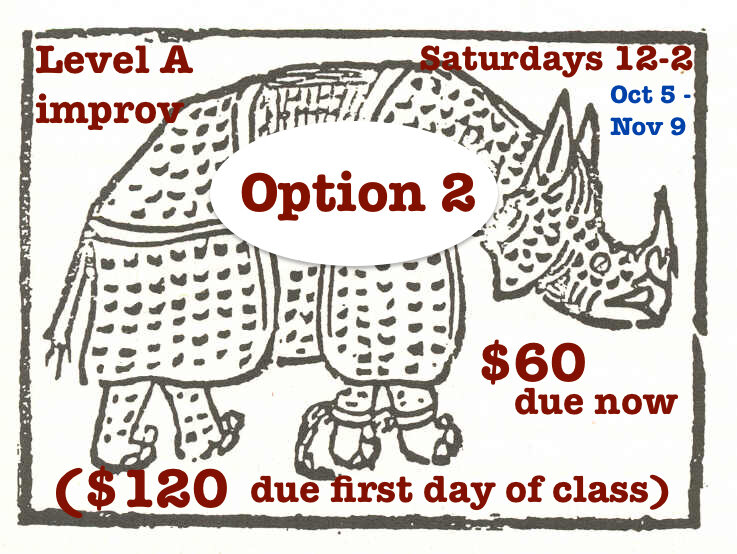 Level A Improv Class Oct-Nov deposit
$60 deposit. This is to register for Level A Improv class at Rhino Comedy which meets Saturdays from 12-2 from Oct 5 to Nov 9. The balance of $120 will be due the first day of class unless you make alternative arrangements by writing to RhinoComedy@gmail.com.
Course Description:
Oct 5 - Nov 9 Sat. 12-2 Level A Improv Class.
Improv Level A introduces you to all the fundamental tools and concepts of improv and gives you the place to practice and try out ideas. The class includes a chance to perform and open for one of Rhino Comedy's House Teams.
Class meets Sat. 12-2
For payment plans please write to RhinoComedy@gmail.com